BRIDGETON — Patrice Johnson held a grand opening for her new bridal shop on Saturday. There were banners, balloons and drinks. Dresses lined the wall. And even with the snow, brides were coming in and trying things on.
"It's been a happy day," Johnson said.
It would have been hard for her to imagine two years ago. She launched her business when COVID-19 hit. Thousands of weddings were put on ice.
Then a police officer killed an unarmed Black man in Minneapolis, sending millions into the streets calling for police reform, an end to discrimination and more spending on Black-owned businesses. And Johnson started seeing a lot of new customers.
More than a half-dozen Black business owners, from north St. Louis County to south St. Louis' Cherokee Street, offer similar testimony: The movement brought them a wave of new business that helped their shops survive — and in some cases grow — through the pandemic.
"A lot of people were elevated," said Sarita Moody, co-founder of the Black-Owned Black Friday event on Cherokee Street and owner of the hand-knit accessories brand Feeling Moody. "For some people I know, it was a game-changer."
Unlike similar calls from the Black nationalist Marcus Garvey in the early 20th century and Dr. Martin Luther King Jr. in his final speech, the movement that started in the summer of 2020 mobilized a broad swath of white people as well as Black people, said Marvin Steele, chairman of the board at the Heartland St. Louis Black Chamber of Commerce.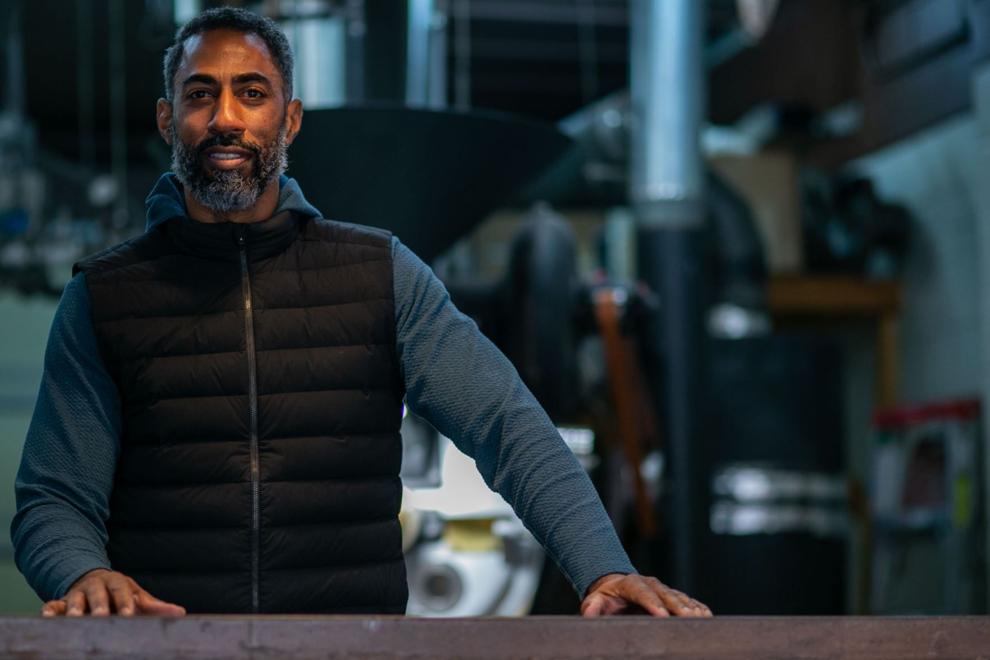 Jason Wilson, owner of Northwest Coffee Roasting Co. in the Central West End, had white people coming in and apologizing for buying into stereotypes and not stopping by before. Jeffrey Blair, co-owner of Black children's bookstore EyeSeeMe, had Black families seeking children's books with characters that looked more like them and white customers searching for books on how to fight racism.
"All kinds of people were coming in," said Justin Harris, co-owner of the Hop Shop on Cherokee Street.
Blair saw revenue jump four- or five-fold. He hired new employees to handle the rush and turn his University City storefront — closed to in-person shopping by the pandemic — into a fulfillment center for online orders from across the country.
"It was crazy," he said. "But it was a beautiful thing."
La'Crassia Wilderness' skin care products were suddenly hot as well. The number of retailers carrying her Greendale-based brand, Love Butter by LC, went from 13 to 50 by the end of 2020. Last year, she added 30 more customers, including her first store in Canada. She's also added her first employees.
"I don't have to do it by myself anymore," she said.
There have been other signs that at least some of the spur-of-the-moment recognition of two years ago has become long-term appreciation.
Kim Franks, CEO of Liberated Roots Collection, an online store curating products from Black creators, saw it as a vendor at Juneteenth and Taste of Black St. Louis events, both held at the new City Foundry development in Midtown this past year.
"The community came out and supported like I have never seen before," she said.
And shop owners on Cherokee Street said there was strong turnout on Black-Owned Black Friday in November, with 30 vendors coming in for the pop-up sale.
"Everybody I talked to had a great day," said Moody, co-founder of the event.
Blair's bookstore has since fallen back to earth. Day-to-day business is about the same as it was before the big push, and so is his payroll. But the summer of 2020 lives on in relationships he built with companies, like one that called him Friday to place an order for its employees and the two-book-per-month subscription service rolls that remain bigger than before.
What's more, Blair noted, his store survived the pandemic when many didn't.
"If it wasn't for that, who knows if we would still be here," he said.
Black community leaders say there is more work to be done. Black businesses still lost more revenue and failed at higher rates than their white counterparts through the pandemic, and they've struggled to get their share of government aid. But the leaders allowed that the success stories are encouraging and mark steps in the right direction.
Now the challenge is to find a way to grow without national headlines, Blair said.
Leaders also want more businesses to share in the success.
Steele, the Black Chamber executive, said his organization and the Urban League are working on it. A program created in November offers Black-owned businesses free office space off North Spring Avenue, as well as heavily discounted legal and accounting help from heavyweight local firms. The entrepreneurs also have access to mentors to help them along their path.
"We're on the proper course," Steele said. "We just need to keep pushing."
https://www.stltoday.com/business/local/a-beautiful-thing-2020-buy-black-push-still-boosting-st-louis-businesses/article_027d6a28-ced8-56b7-8cf7-0c0a07bfaeab.html